Back to Website Portfolio
Manchester Skip Hire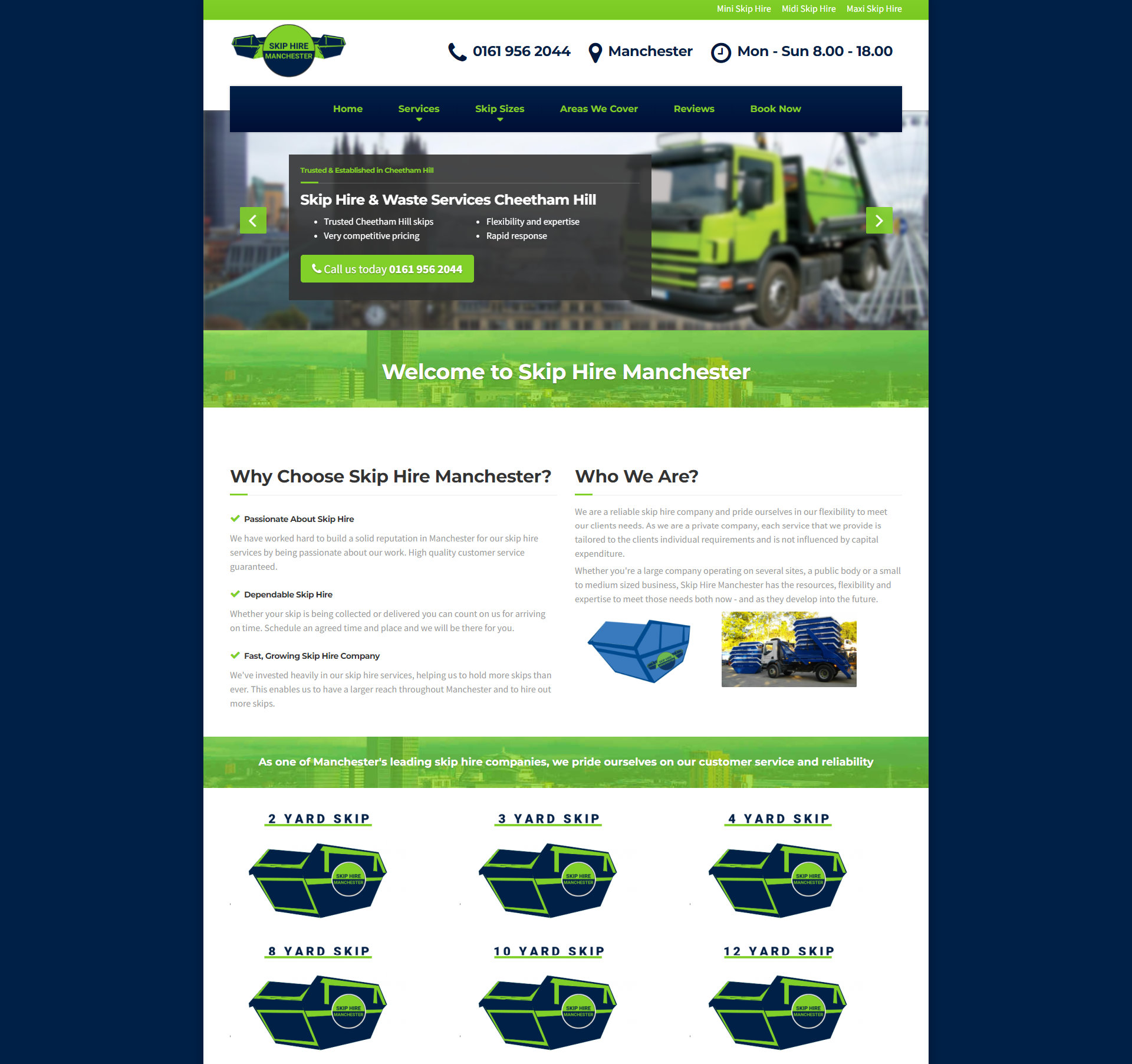 The flexibility to meet client needs is a source of pride for Skip Hire Manchester. As a private company, it ensures that its services are tailored to individual requirements without being influenced by capital expenditure.
Skip Hire Manchester has the necessary resources, expertise, and flexibility to meet the needs of different businesses, whether they are large companies operating on multiple sites, public bodies, or small to medium-sized enterprises. The company can adapt to its clients' changing requirements both in the present and in the future.
Smart Numbers have assisted with a number of web services for Manchester Skip Hire.
Services provided by us:
Website Design
eCommerce Setup
Web Hosting
Domain Hosting
Localised SEO
Email Hosting