Fanvil X3SP Black VoIP Desktop phone with LCD colour screen
Fanvil X3SP Black VoIP Desktop phone with LCD colour screen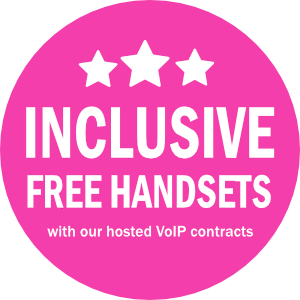 The Fanvil X series of IP phone terminals are carefully designed using high quality and robust materials, creating functional and sleek professional desktop IP phones. The X series is compatible with Smart VoIP Hosted Networks. It's easily integrated into your IP system.
The Fanvil X3SP has two SIP lines and is compatible with PoE or separate power feed into the mains. The microphone and speakers offer HD sound quality, and advanced call features help increase efficiency. Easy access functions such as mute, resume, hold, call waiting, call forwarding, transfer and redial with the touch of a button.
The X3SP desktop phone incorporates a 2.4" 320x240 colour screen, a keyboard of 32 keys, including 5 function keys, 3 volume control keys and a hands-free key.
It boasts a HD speaker and HD handsfree microphone which will give you more freedom and allow you to be more mobile in the office. It has the option of being wall mounted or desktop, according to your personal choice.
Features
2 SIP lines
HD audio
Hands-free
Compatible with PoE
Supports EHS for Plantronics headsets
Wall or desk mountable
Intelligent agenda (500 entries)
Remote agenda
Intelligent number and contact filtering
Web interface and multiple languages
2.4" 320x240 colour screen