Fanvil X4 Black VoIP desktop phone
Fanvil X4 Black VoIP Desktop Phone
with 2 LCD colour screens, 4 SIP lines & DSS intelligent keys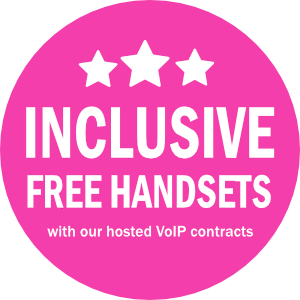 The Fanvil X series of IP phones are carefully designed using quality materials. The phones are both functional and sleek, with great line quality. Ideal for any office size and any business environment.
The Fanvil X4 features 4 SIP lines and is compatible with POE (Power over Ethernet) as well as having a Gigabit port.
Advanced LCD Screens. The Fanvil X4G incorporates two colour LCD screens, a 2.8" main display and a secondary tri-colour 2.4" screen corresponding with 6 DSS keys. With up to five pages available on the secondary LCD screen, there are up to 30 instant functions available with these DSS keys which you can customise yourself.
The 38-key numeric keypad and advanced call features including: volume control, mute, hands-free, call waiting, intercom, call transfer, redial, and many more help to make your calls more efficient and save time throughout the day.
Features
4 SIP lines
HD Audio
Handsfree
Compatible with PoE
EHS Support for Plantronics Headsets
Wall or desktop installation
Compatible with standard certifications: CE / FCC
3 local conference
Smart phonebook (up to 500 entries)
Remote Diary
Intelligent check and filtering of the phone numbers
Web interface and screen in multiple languages
10/100 Mbps Ethernet, Port with Bridge function to connect a PC
2 LCD screens (main 2.8" and secondary DSS)
HD Handsfree Speaker
HD Handsfree Microphone
RJ9 standard cable
CAT Ethernet Cable 1.5m
For more information give us a call on 0345 0178 179