LG-Nortel 8830 Desktop Phone
LG-Nortel 8830 VoIP Desktop Phone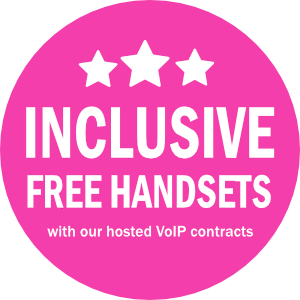 The LG-Nortel 8830 VoIP Desktop Phone is ideal for businesses and home workers who need a simple telephone, without compromising the all-important functions, such as conferencing, call transfers, and phone directory access, among others.
The 8830 has a Full Duplex speakerphone built in, so that you can share your conversation with your colleagues or use your hands-free so that you can get on with your work while taking calls. Add a wired or wireless headset to give you greater functionality.
Compatible with SIP and MGCP, the LG-Nortel 8830 connects to your IP phone system or IPBX without trouble.
The phone can be powered by PoE (Power over Ethernet), meaning that you don´t have extra cables getting in the way of your work or through power supply to the mains.
Features
24 programmable function keys
SIP and MGCP protocols
Compatible with the majority of IPBX systems
Full duplex speakerphone
Hands free
2 Ethernet ports
Power over Ethernet
LCD screen with backlighting
Caller ID
100 contact directory
Mute button
Do not disturb button
Call forward button
Call transfer button making it simple to manage calls
Volume control: headphones, speakerphone, ringtones
Easy to navigate buttons
Call history: 100 received, marked and missed calls
Conferencing, call transfer, call waiting, do not disturb function
Wall mountable